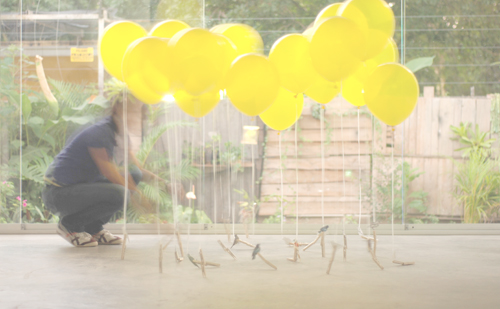 Angela Hernández is a visual artist based in Melbourne, Australia. Her work consist of diverse mediums such as drawing, video, lighting, installation and photography. She has exhibited her work in Australia, Colombia, Venezuela, México, Argentina and Germany.
Overall, Angela's work varies based on ideas, materials, techniques and mediums resulting with her visual artwork all looking very different from each other. But, her particular interest is in the juxtaposition of ideas, feelings and concepts. Her biggest motivation which is constantly evident in her work is Angela questioning our sense, meaning and experience of reality.
She has taught photography at the Young Weavers Society program for the Institute of Culture and Tourism of Bogota in Colombia. She has given workshops and lectures in the Bogotá Museum of Modern Art, the National University of Colombia, the Organización Nelson Garrido in Venezuela and at the Hawthorn Studio Gallery in Melbourne Australia. Angela is also a proud owner and art director of Mosster Studio, a studio that develops art experiences for children.
This is some of her most current work:
2016 Creative East Melbourne Community Art Show
East Melbourne Library, Melbourne, Australia
Neurotitan Gallery, Berlin, Germany
Federation Square on the Big Screen. Melbourne Australia